PERSONAL TRAINING FIT TO YOU | SHARED PT


SHARED TRAINING – UNCOMPROMISED RESULTS

The Fitting Rooms is the home of Shared Personal Training, offering a small group personal training experience unlike anything else in Southwark, London and beyond!

Our pioneering Shared PT scheme offers personal training sessions in small groups of up to 4 people, where you are matched on fitness goals and strength level so that you can benefit from the expert attention of our personal trainers for a fraction of the cost of One-on-one PT.

You will follow one of our carefully designed training programmes, which has been specifically tailored for training optimally in a group environment; and everything you do in the gym is tracked and recorded so we can monitor your progress week by week. Shared PT workouts offer a true Personal Training experience where you are coached, observed and corrected through every exercise, to ensure you're always getting the most out of your time in the gym.

Small Group Training: Fit to You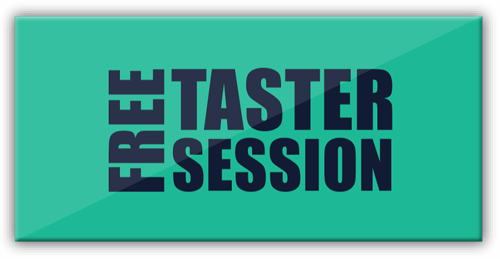 Apply for a free taster session so you can try our shared personal training sessions.
SHARED TRAINING | ONE-ON-ONE ATTENTION
Nothing is more important to us than you achieving your goals, which is why all your Nutrition Coaching & Progress Check-Ins will be done on a one-on-one basis!
Nutrition Coaching
All our Shared Personal Training packages come with One-on-one Nutrition Coaching. We will assess and evaluate your current eating habits and coach you through making small manageable changes to your eating habits; ensuring you hit your calorie and macro goals safely and sustainably, without giving up everything you love! With regular check-ins and remote tracking (where necessary) we'll be sure to keep you on target. No crash/fad diets here!
Progress Check-Ins
From the very first time you step in our gym we'll be goal setting, progress checking and constantly reassessing, to ensure we deliver the results you want and keep you on track to achieving your goals! Regardless of whether you're on our fully tailored One-on-One Personal Training or joining our Shared PT programmes, we'll be touching base with you, One-on-one, on a regular basis!
SHARED PERSONAL TRAINING


FUN – EFFECTIVE – AFFORDABLE

The benefits of Shared Personal Training go far beyond the obvious cost savings. The small group allows you to train alongside other like-minded clients for added motivation, support and accountability whilst still under the watchful eye of an expert personal trainer who will help you achieve your full potential.

Don't worry about finding someone to share the sessions with: we will do the hard work for you and match you with other Fitting Roomers to train alongside. We only match people of similar abilities and goals so don't be afraid of holding others up or being held back. Over time you're likely to find you're booking in with the same people each week, meaning it's a great way to make new, like-minded friends.

After your initial FREE Taster session, one of our expert personal trainers in Southwark will advise you on which programme is best suited to you and your fitness goals. You can then easily book in to any session through our mobile booking app – just search for The Fitting Rooms Gym on the AppStore or GooglePlay!

Shared Personal Training at The Fitting Rooms is changing the health and fitness of Southwark and beyond, but don't just take our word for it: check out our Testimonials Page or our 5* Google reviews to read what our clients really think.
SHARED PERSONAL TRAINING PROGRAMMES
We offer 4 core Shared PT programmes as well as a couple of workouts open to all levels. Following your initial consultation, we will advise which programme is most appropriate for your current goals and strength and fitness level.
FBC: Foundations Body Composition
The FBC programme consists of 2 Full Body workouts that are designed for anyone relatively new to resistance training or training at a lower strength level; they also work well for anyone training just once a week. The workouts include big compound lifts such as Squats and Deadlifts and the sessions aim to promote fat loss whilst you gain physical strength and build lean muscle; helping you create a strong, healthy and toned body.
ABC: Advanced Body Composition
The ABC programmes are suitable for anyone more experienced with weight training, or who is already working at more advanced strength levels. The programme includes 2 Full Body days and an Uppper Body day, helping you to work towards improved body composition through fat loss and increased muscle mass, to create a toned physique. Based predominately around supersets of compound movements, these are tough work but highly effective workouts.
LM: Lean Muscle
The LM programmes are designed for experieced weight trainers, working at a higher strength level who are looking to build muscle and develop a lean, athletic look. The programme consists of a Full Body, Lower Body and Upper Body day and will tend to work at slightly lower reps ranges than our Body Composition programmes to help develop greater strength. Expect to Squat, Deadlift, Bench Press and Pull-up every week!
LS: Ladies Strength
The LS programme is designed for women with weight training experience who have already built a solid base of strength and technique and are now looking to focus on accelerating their strength gains. The programme consists of a Lower Body and Upper Body day and will tend to work at slightly lower reps ranges than our Body Composition programmes.
Extra Body Composition Workouts
Glutes & Abs | Upper Body | Circuits
These additional training days are an ideal complement to the Body Composition programmes and are appropriate for all levels of strength.
Glutes & Abs does exactly what it says on the tin and is there to help you strengthen and sculpt your lower body and build a rock solid core!
Upper Body is focussed on building a strong and aesthetically balanced upper body with exercises that train the chest, back, shoulders, biceps, triceps and core.
Circuits is a high intensity, full body workout; designed to burn fat whilst improving endurance and conditioning. We do not recommend it as a standalone workout, but it makes a brilliant compliment to the Body Composition programmes or is ideal if you're looking to improve your heart health!
All Shared Personal Training sessions are held at our private 5*-rated gym in London Bridge – Southwark – SE1.
Sign up now for your free assessment…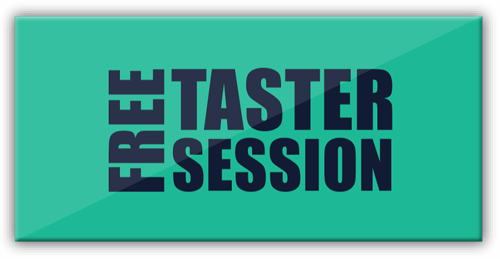 Apply for a free taster session