THE FITTING ROOMS GYM | PERSONAL TRAINING FIT TO YOU


ACHIEVE YOUR GOALS FASTER WITH EXPERT PERSONAL TRAINERS IN LONDON BRIDGE

The Fitting Rooms is a boutique, 5*-rated personal training gym in Southwark. But read our reviews and you will realise that we are so much more than that. We are a community of dedicated clients and expert personal trainers in London Bridge, working together to achieve incredible results in a friendly, inspiring and inclusive environment.

At our high-spec gym, we offer both our industry-leading One-on-one personal training and our pioneering Shared Personal Training;  just a few minutes' walk from London Bridge station. Our unique range of services and packages mean you can train with an expert personal trainer, who will tailor challenging and effective weight-training programmes around your goals, at a price and time that fits to you. There's a reason we're rated 5* by all clients!

Sign up for a Taster session to learn how our team of personal trainers in London Bridge can help you achieve your health and fitness goals…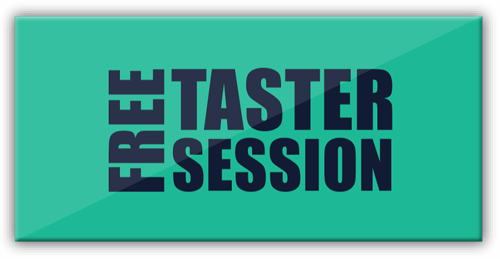 Apply for a free taster session with one of our personal trainers at our London Bridge gym.
EXPERT PERSONAL TRAINING
INCREDIBLE & SUSTAINABLE RESULTS
The Fitting Rooms has a vision of bringing expert weight-training to everyone and we believe that you can, and should, achieve your health and fitness goals whilst still living a normal life and not giving up everything you love!
Founded by brother & wife team, David, Stephen and Yas; The Fitting Rooms is a family-run, boutique gym in the heart of London. We offer a range of training packages with no sign-up fees, no monthly contracts and a flexible online booking system, so you can experience expertly led exercise on your terms. Our private and welcoming gym has been meticulously designed so that every single client can follow their tailored training programme without ever having to queue for equipment!
Tailored Training – Fit to You!
Whether you choose our One-on-One Personal Training or our pioneering scheme of Shared Personal Training, where we match you to other clients with similar goals and ability so you can train together for increased motivation and support; our expert personal trainers in London Bridge will tailor a detailed training programme for you. Every thing you do in every session is tracked and recorded so we can monitor your progress, week-by-week and month-by-month, to ensure you always see the best possible results!
From complete newcomers to training, to seasoned gym-goers, we have no doubt you will be inspired by our friendly team of highly qualified personal trainers in London Bridge who understand what it takes to achieve results that last a life time. And through a combination of our flexible training packages, our expertly tailored training programmes and our balanced, lifestyle approach to nutrition, we will help you sculpt the body you have always wanted, and feel a whole lot stronger – physically and mentally, in the process!
Fitter – Stronger | Healthier – Happier
ACHIEVE YOUR GOALS FASTER & TRANSFORM YOUR LIFE WITH AN EXPERT PERSONAL TRAINER IN LONDON BRIDGE
No Contracts
We offer a highly flexible Pay-As-You-Go service so that you only ever pay for the time you spend with our Personal Trainers in London Bridge. We also believe in being completely upfront with our prices so you can find our full Price List here! Most importantly, you will never be tied down with a monthly contract… The Fitting Rooms members keep coming back because they want to, not because they have to!
Tailored Training Programmes
Our personal trainers in London Bridge are highly experienced in designing truly effective weight-training programmes which will not only help you achieve your goals, whether you're working towards fat loss, strength, endurance or mobility; but will also teach you how to train properly yourself so that this is not just a short-term fitness fix, but a long-term solution to a strong and healthy body! Your programmes are tracked and monitored every session and will be updated every 4-6 weeks so that your results never plateau and your sessions are always fun!
Shared Personal Training
The Fitting Rooms is the home of Shared PT, offering a small group training experience unlike anything else in London and beyond! Train in small groups of up to 4 people, where you are matched on goals and strength level, to benefit from the expert attention of our personal trainers for less than half the price of One-on-one sessions. Shared cost: uncompromised results!
Nutrition Coaching
It goes without saying that nutrition and diet play a crucial role in your performance and results, but we understand that any diet has to fit your lifestyle. Our knowledgeable personal trainers in London Bridge use our unique aproach to Nutrition Coaching to help find you a realistic approach to long-term, sustainable results that doesn't involve giving up everything you love!
Central London Location
The Fitting Rooms gym is located in the heart of London, just a few minutes' walk from London Bridge station. And being so centrally located puts us in a short walking distance from many major London hubs, including Waterloo, Blackfriars, Cannon Street, Elephant & Castle and the City of London. We're also easily accesible from Southwark station and we're adjacaent to many major bus routes as well as the tubes and trains. So, if you're looking for a "personal trainer near me", we are the ultimate choice to help you achive your goals!
SIGN UP FOR A TASTER SESSION WITH PERSONAL TRAINERS IN LONDON BRIDGE

AT SOUTHWARK'S FAVOURITE GYM…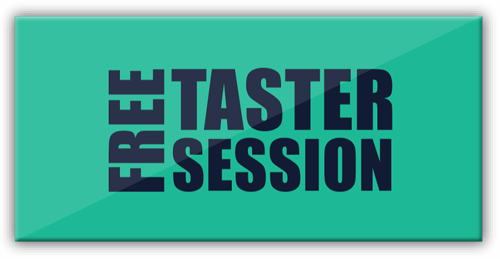 Apply for a free taster session
PERSONAL TRAINERS IN LONDON BRIDGE
THE FITTING ROOMS PERSONAL TRAINING GYM – SOUTHWARK – SE1
SAXON HOUSE, 48 SOUTHWARK STREET, LONDON, SE1 1UN
0207 403 3473