MEET OUR TEAM OF EXPERT PERSONAL TRAINERS
At our exclusive personal training gym in London Bridge we have a team of expert personal trainers, here to assist & inspire you!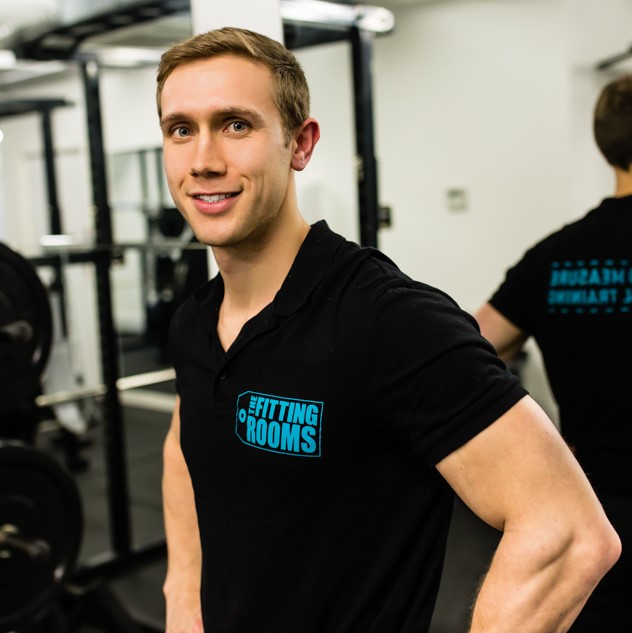 David combines industry leading strength and conditioning qualifications with his years of experience in body composition and physique training to develop highly effective programmes which focus on driving consistent strength increases alongside impressive body composition results. Being a competitive bodybuilder, achieving British runner up at the NPA Nationals, David knows what it takes to get results!
Further Qualifications & Experience: PICP Strength & Conditioning Level 1; PICP Strength & Conditioning Level 2; Natural Physique Association British Runner Up.
Stephen has an in-depth knowledge of strength & conditioning, body composition and physique training. He also understands, all too well, the real life struggle of balancing city life with training and nutrition, having successfully juggled working as a qualified management accountant with running his personal training business for many years: all the while, finding time to keep himself in great shape.
Yas has an unrivalled passion for health and fitness and is dedicated to helping promote a healthy body image and greater self-confidence amongst clients. With years of training experience behind her, Yas has worked with clients from beginner to national sports-level, producing results in body composition and strength which speak for themselves. Having trained countless women, including herself, through pregnancy she is a strong advocate for pre and postnatal exercise and is passionate about encouraging women to discover the many benefits of strength training through pregnancy.
Further Qualifications: Premier Pre & Post-Natal Exercise Instructor; PICP Foundations of Periodisation
ABIGAIL SIU
PERSONAL TRAINER
Abigail's in-depth knowledge of resistance training shines through in her meticulous programming and inspiring delivery of sessions. She has the knowledge to help you sculpt the body you desire and with a degree in Psychology (and a background in Karate) it's no wonder Abigail knows exactly how to get that extra little squeeze out of you, every single workout!
JULIA STANKIEWICZ
PERSONAL TRAINER
Julia's passion for weight training and depth of knowledge is clear to see in her personal training sessions. With a background in competitive dance, combined with her exceptional eye for technique and an unrivalled motivational energy; you'll finish your workouts knowing you've pushed your body beyond what you thought possible!
MIKE HANNON
PERSONAL TRAINER
Mike took up weight training at 15 years old and his passion and enthusiasm for the sport is what sets his sessions apart. Mikes' calm and understanding approach, combined with a little Irish charm, will have even the biggest gym-phobes working hard, seeing results and loving their sessions before they know it!
GAZ SMITH
PERSONAL TRAINER
Gaz has been a competitive athlete for most of his life through various sports; so not only has health and fitness been an integral part of his life but, more importantly, his passion. He's been in the Personal Training industry for a decade and loves being able to share his experience with clients of all backgrounds to support them in achieving their goals! And with a background in powerlifting he knows exactly what it takes to push your body further than you'd imagined to really see results!
LUCY SOUTER
PERSONAL TRAINER
With a background in dance and athletics from a young age, fitness has always been a part of Lucy's life. She got into resistance training to help with rehabilitation after surgery and is now passionate about helping others achieve their fullest potential and feel good about themselves; all whilst following a balanced plan which is realistic to their lifestyle. Lucy is a real stickler for form so you can be sure she'll push your body to achieve everything it's capable of, and then some!
CHRIS & CARLOS
FRONT OF HOUSE
Our charming Front of House boys are always here to welcome you with a smile (and the temperature gun) and will make sure that you are looked after from when you arrive to after you've been put through your paces with our Personal Trainers. Chris is a professional dancer and Carlos has been weight training since he was a teenager meaning fitness is a way of life for them both!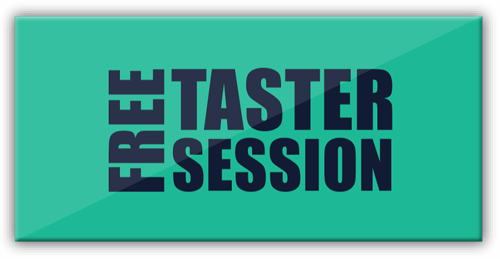 Apply for a free taster session with one of our personal trainers
The Fitting Rooms personal training gym is based in the heart of London Bridge but is just a short walk from Cannon Street, Blackfriars, Waterloo and The City. Find full directions to us on our Contact page.
Shared personal training is really cost effective…
Great staff, great atmosphere & great results (if you put the effort in)! Could not recommend highly enough. Shared personal training is really cost effective too and everyone there is so friendly. There really is a team effort when training. Transition between exercises is so smooth and your trainer knows exactly what weight you lifted previously and what they should raise you by to push you further. One word of warning beware the HIIT sessions 🙂 tough but very effective!
Steven Jennings