NUTRITION COACHING


A FRESH APPROACH TO DIETING

Nutrition and training are intrinsically linked and it is crucial not to underestimate the impact your diet will have on your performance and results; which is why we include 1-1 Nutrition Coaching with all training blocks.

Here at The Fitting Rooms we do things a bit differently… You will never be given a ridiculous low calorie eating plan or offered the latest fad diet people are talking about. Whilst you may see some initial weight loss with both of those, neither would be sustainable and in the long term you're likely to achieve very little, and may even find yourself in a worse position, physically and mentally! Instead, if you decide you would like to address your diet, you will be assigned one of our expert trainers who will take over your Nutrition Coaching. They will assess and evaluate your current eating habits and will coach you through making small modifications over time to help you achieve your goals, whether you're working towards fat loss, muscle gain, increased strength or greater performance.

This method of diet improvement through Nutrition Coaching is proven to be far more effective for achieving sustainable improvements to body composition. The philosophy is that through small, incremental modifications to your existing eating habits we will develop an approach that fits your current lifestyle so that you see real results without having to give up all those things that you love. We will always take into account real-life factors including the need to eat out, or on-the-go so if you need to high street lunches, we will work around you. Rest assured we will find a plan that works for you and that doesn't require plain chicken and vegetables at every meal, which unfortunately seems to be the trend in an industry unsympathetic to the real persons' needs!

Once you have signed up to train with us be sure to enquire about setting yourself up with a trainer for your personal nutrition coaching. The next step will be to accurately and honestly fill out a seven day food diary. And we really do mean 100% honest: without an accurate base point it will be hard to make appropriate modifications. From here your trainer can start making recommendations which, combined with regular tracking of your progress, will optimise the way you eat and the results you achieve. Your trainer will be available to help with diet throughout the duration of your time training with us, so never be afraid to ask for your nutrition to be reassessed.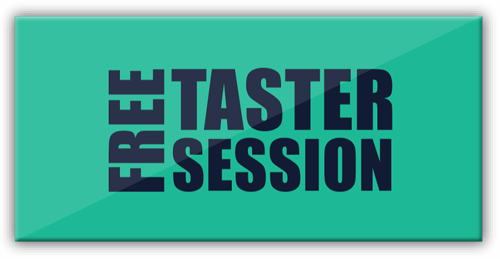 Apply for a free taster session
TFR'S NUTRITION FAST-TRACK GROUP


6-WEEKS OF FOCUSSED NUTRITION COACHING

We understand that when it comes to transforming your health & fitness, nutrition is often the hardest part to get right. So, to help you get a head-start on your results and learn how to sustainably improve your diet and wellbeing, we offer TFR clients the chance to join a Nutrition Fast-Track Group!

Our Nutrition Fast-Track group is a 6-week nutrition coaching programme that will provide all the information, advice and accountability you need to take charge of your diet and help you succeed in your goals. For more information about how and when to join our next Nutrition Fast Track Group, click HERE.